Hiring the Firing Government Employees
Articles
Books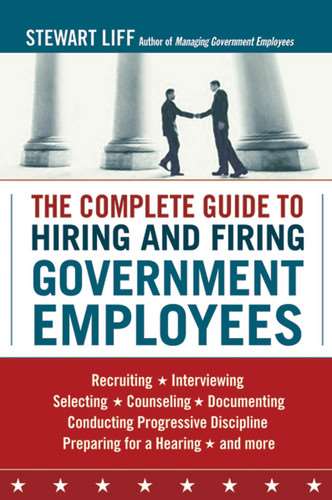 The Complete Guide to Hiring and Firing Government Employees
Buy this book now. This exceptionally useful and readable guide covers real-world strategies for hiring good people and terminating those who derserve to be sent packing. Liff, a retired member of the Senior Executive Service with 32-years of human resources experience with the Department of Defense and Veteran's Administration, knows his stuff. Don't think it's possible to fire a government employee? This book shows you how, including great tips on how to write an effective performance improvement plan.
Read More...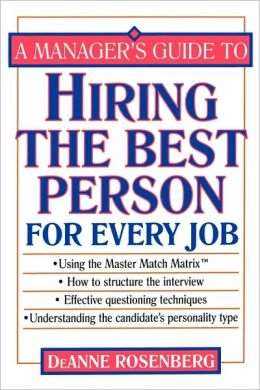 A Manager's Guide to Hiring the Best Person for Every Job
Comprehensive guide on hiring that covers everything from structuring interviews to reading body language and assessing candidates. Includes explanations of the different kinds of questions that should be used in an interview and provides an excellent matrix for assessing the trade-offs between different candidates. Outstanding resource for managers wishing to refine their hiring skills.
Read more..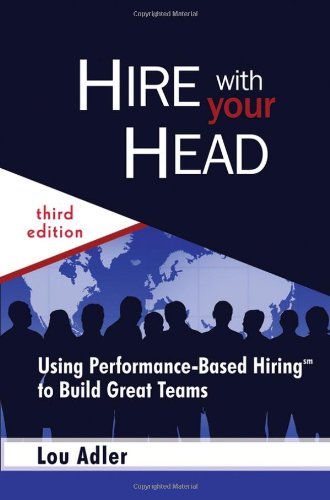 Hire With Your Head: A Rational Way to Make a Gut Decision
Adler argues that traditional job descriptions (which usually just specify required education and experience) are a poor way to recruit and identify high-caliber candidates. Instead, he advocates using performance-based job descriptions, which clearly outline what the candidate will be expected to accomplish if hired. Use of catchy acronyms makes the book appear a little gimmicky, but his approach is a real eye-opener. Highly recommended.
Read more...