Onboarding New Employees
Have you ever arrived at your workplace on the first day of a new job and it seemed like no one was expecting you? That kind of experience can foster cynicism and frustration in new employees before they even start doing the work they were hired to do. It doesn't have to be that way. Organizations that are deliberate and strategic about the onboarding process are able to start earning the loyalty of new employees from the beginning while building on the enthusiasm and sense of purpose that brought them to public service in the first place. This page has a number of resources that can help you improve the onboarding process for new employees and help managers with their own transitions into new leadership roles.
Model Resource
NASA Employee Orientation
NASA, which is perennially ranked as the Best Place to Work in the Federal Government, has a well-developed web site dedicated to employee orientation.


Articles
Books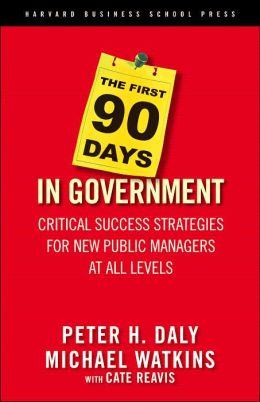 The First 90 Days in Government
The transition period when a new leader takes over an organization or work unit in the public sector has a huge impact that leader's success. "First impressions" really
are
important, and leaders who fail to establish trust with their new charges from the beginning are very unlikely to earn it later. Michael Watkins, author of
The First 90 Days
has now teamed up with Peter Daly to publish a book that addresses government-specific transition issues. Includes tips on how to move mentally into a new role (e.g. from "subject matter expert" to "manager"), how to speed up learning about the new organization, the importance of securing early wins, and how to avoid "predictable surprises." Extremely useful to anyone moving into a new role in government.
Read More...
Video
Onboarding Video for EPA Employees
This short video does an excellent job of connecting new employees to the EPA's mission.